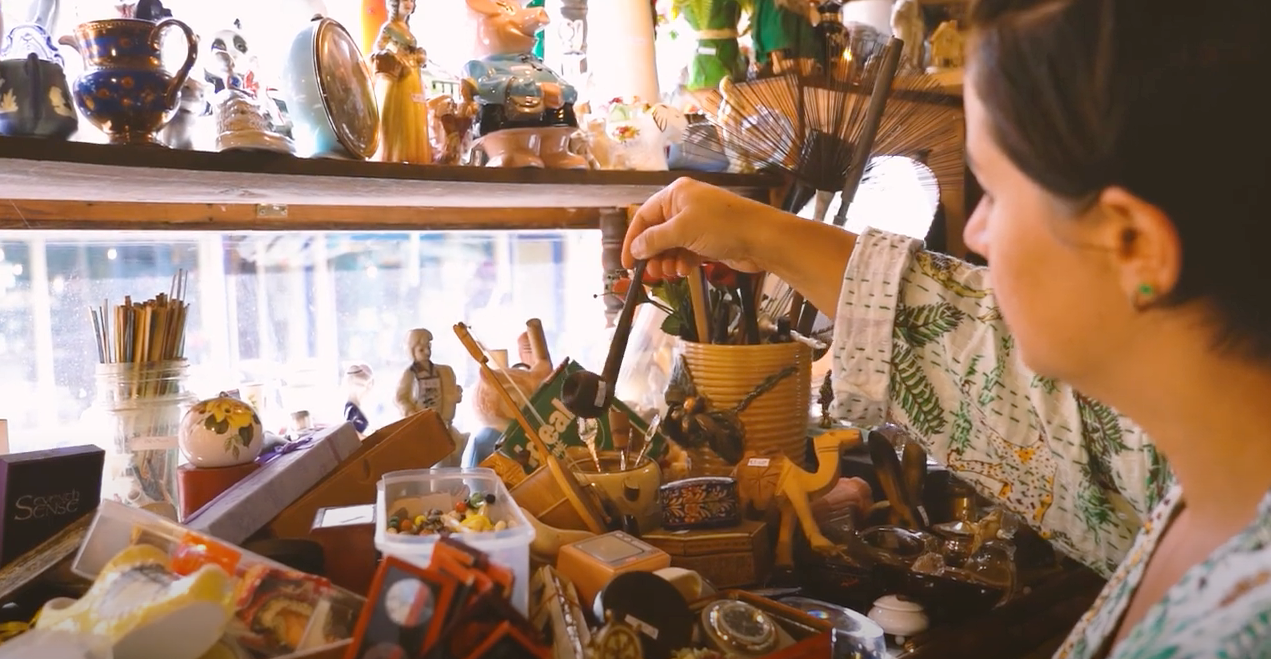 MEET THE ARTIST
Since I was very little, I've always had a fascination with hidden keepsakes. Treasures are unearthed from the back of bureaus, tucked into cabinets and hidden in drawers. I have vivid memories of my Mum having a little Chinese cabinet that she filled with snippets of Victorian lace, bobbins, buttons and trinkets. With these, I created stories – where had they come from? Was the lace from the hem of a feisty suffragette or the button from a soldier's coat given as a keepsake to his sweetheart?
A first-class degree in Graphic Design and a decade in the commercial and editorial design world later, I've never lost my curiosity about these forgotten objects. You'll find me in all weathers at antiques fairs across the country, salvaging items that have served their original purpose, but which still have stories to tell. I find such joy in researching their practical use, cultural meaning and history.
Through my artworks, I strive to tell these stories, elevating these curiosities by curating them into exquisite collections, which act as mini museums and a snapshot of a time gone by. Each year I create three collections of work: the last entitled A Slice in Time can be seen here. 
I live and work in London with my husband and two children. When I'm not working away on my art, you'll find me tending to my gardening, restoring my Victorian townhouse and filling it with antique furniture, or by the sea with a glass of wine in Old Town Hastings.